Slider 1
Fertility Experts from around the world
Slider 2
Growing Families is a charity supporting Intended Parents and Surrogates
Slider 4
Our events promote best-practice
Slider 3
Run by parents for intended parents
Donor & Shipping Options for Australians
A rare chance to understand the sperm and egg donor options here in Australia and internationally.  Donor recipients who used international donors (eg USA, South Africa, Spain) will also join a panel to discuss their journeys.
Also covers the complexities of sperm, egg and embryo shipping
This event will guide you on : 
the pros and cons of known vs anonymous donors
Donor costs in Australia and offshore
Success rates
Overseas donors who meet Australian requirements
Sperm and Embryo shipping options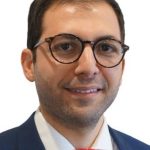 What are the options? How are donors screened? What contact will I have? What medical and personal information is provided? What are the costs? How many families can donors provide sperm to? Are their guarantees? What about donors of different ethnicities?
Dr Shadi Kashaba, IVF Australia
Provides a comprehensive look at which Australian clinics have access to various international donor programs, how these meet Australian requirements and the pros and cons of travelling for egg donor IVF vs bringing donor eggs or donors into Australia. Also covers the popular source countries for egg donors, the reasons for this, costs, differences in donor information provided, what number of embryos are guaranteed and what donor ethnicities are available
Sam Everingham, Growing Families
Mums or intended mums via overseas egg or sperm donor IVF discuss their journeys, how they selected a donor provider, what donor options were available, how many attempts were required, costs and other hurdles.
Jen Griffiths (US  recipient) Leen Van Gool (Spanish recipient) Kim Cameron (South Africa  recipient) Tiffany Bahen (US double donor recipient) Rebekah Border (South Africa recipient)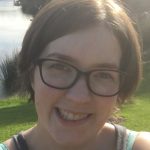 Discusses the Egg Donation Australia community, how it works, introductions. limitations and setting realistic expectations
Ashley Ford, Egg Donation Australia
Many intended parents do not have access to a suitable donor and/or surrogate in Australia. Given Australian regulations in this area are strict, it is usually far easier for IPs, surrogates and donors alike for sperm or embryos to be sent to the donor or surrogates country of residence.
But what are the options? How safe are these? Are their risks? Can embryos or sperm be insured? What are the timeframes and what paperwork is required? 
Growing Families has assisted over 150 singles and couples to ship during the Covid travel lockdown, using a consolidated shipping model which keeps costs affordable while providing peace of mind and end-to-end management. Having worked with many different providers globally, our expertise is in partnering with a tiny group who can do the job reliably and cost-effectively without exploiting vulnerable intended parents
Sam Everingham, Growing Families
Your Ticket includes free 15 min Consultation with the surrogacy expert of your choice? Contact Ankita Agarwal at [email protected] for a booking.
Learn more about the Support we provide to the families or Intended Parents