Slider 1
Fertility Experts from around the world
Slider 2
Growing Families is a Not-for-Profit supporting Intended Parents and Surrogates
Slider 4
Our events promote best-practice
Slider 3
Run by parents for intended parents
Egg Donation As a Path to Parenthood
A rare chance to understand the experience of egg donor recipients.  Donor recipients who used international donors (eg USA, South Africa, Spain) join a panel to discuss their journeys.
This event will discuss: 
 known vs anonymous donors
Donor costs
Success rates
Overseas vs local donors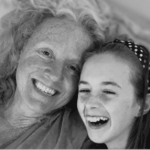 Coming to terms with turning to Donor IVF or giving up on family-building can be tough. Mental health counsellor Julia McDougall provides some tools and tips for those on this journey
Julia McDougall, 

Provides a comprehensive look at which clinics have access to donor programs,  the pros and cons of travelling for egg donor IVF vs bringing donor eggs or donors into your own country. Also covers popular source countries for egg donors, the reasons for this, costs, differences in donor information provided, what number of embryos are guaranteed and donor ethnicities available
Sam Everingham, Growing Families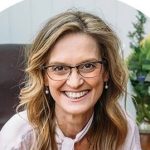 Naturopathy & Acupuncture have the ability to enhance your health and hormone levels. Miranda understands the road to family via her own personal experience with egg donation overseas. Here she discusses what you can do the maximise your chances of a successful transfer.
Miranda Myles
Mums  via egg donor IVF discuss their journeys, how they selected a provider, how many attempts were required, costs and other hurdles.
Tiffany Bahen (US Double Donor Recipient) Samantha Reynolds (Mother of Twins via South Africa) and Simone Lewis (Mum via Melbourne Donor) Karma Bottari, Mum via Egg Donation
Learn more about the Support we provide to the families or Intended Parents