by Sam everingham
---
Posted on 2018-12-31 at 21:25:09
---
Kateryna obtained her Bachelor Degree in International Economic Relations in 2010 and Master's Degree in International Relations in 2013. She is fluent in English, Polish, Ukrainian and Russian. 
In 2013 she started working as medical coordinator of the surrogacy program. She assist

ed

 

I

ntended

P

arents throughout the surrogacy journey and provide

d

 them with information. Kateryna also work

ed

 with the

S

urrogate

M

others starting from their examinations, through stimulation and during all the pregnancy process.

Starting from 2017 she has been the surrogacy program manager and

welcomes the opportunity to be a part of an amazing team which makes dreams come true each and every day.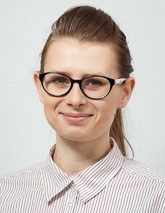 ______________________________________________________________________________ Preliminary studies from China show no evidence that if a surrogate was infected with Co-Vid-19 she would pass it on to the child she births. Additional Time Off Work for Your Surrogate Some intended parents may want their surrogate to take additional time off work or work from home. The former may incur significant […]