Surrogacy and Egg Donor Seminar Sponsors - Wellington
Having had a very successful career for 20 years as a criminal lawyer, Cindy Wasser desperately wanted to become a mom. Her extraordinary journey through the medical and legal world of Assisted Reproductive Technologies (ART) has been published and is well known in Canada. It also led Cindy to devote her career to helping others realize the dream of parenthood. As the only fertility lawyer in Canada who is both an experienced criminal lawyer and an Intended Mom, Cindy offers expertise to her clients that is unparalleled in the industry. She understands the anxiety and stress experienced by her clients, and makes it her priority to alleviate it as much as possible. Cindy and her team at Hope Springs Fertility Law™ provide efficient and excellent service at a reasonable cost. Cindy is almost always at the forefront of government legislative reform in the area of fertility law ensuring that the rights of Intended Parents are well respected throughout Canada. When travel prohibitions were enacted as a result of Covid-19, it was Cindy who was appointed by Immigration Canada and Global Affairs to initiate legislative amendments enabling all foreign Intended Parents to enter Canada in time for the birth of their surrogate babies.
http://hopespringsfertility.com/

Contact us: [email protected]


Canadian Fertility Consulting (CFC) is a full-service surrogacy agency. We are dedicated to helping couples and individuals who are unable or have had difficulty conceiving, and provide guidance and support while exploring alternative methods to building a family.
www.fertilityconsultants.ca
At the California Center for Reproductive Medicine (CACRM), we are passionate about helping anyone who dreams of a family to realize that dream regardless of marital status, sexual orientation or nationality. At CACRM, we provide our patients with the utmost respect, confidentiality and individualized care, and offer a full array of fertility treatments and services. We work with you in partnership through education and compassion.
Founded by Board Certified fertility specialist, Dr. Lori L. Arnold, CACRM has been successfully serving patients worldwide for over 20 years. Her personal approach, medical expertise, and state of the art facility allows Dr. Arnold to be one of the most recognized and successful fertility specialists in San Diego, the United States and Internationally. She leads a team of equally passionate and experienced embryologists, nurses, IVF coordinators and surrogate specialist. Together the team provides you with uncompromising service and attention to your journey towards parenthood.
Home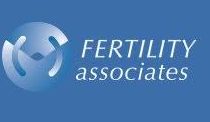 Fertility Associates is NZ's leading provider of fertility diagnosis & treatment, with clinics through NZ and leading fertility specialists to help families achieve their dream to have a baby.
We've been busy building families for 30 years with more than 22,000 babies born so far. Committed to excellence, each Fertility Associates clinic has a close-knit team of doctors, nurses, counsellors and scientists who provide full patient support throughout treatment.
We are located throughout New Zealand, so there is a clinic close to you. Fertility Associates also provides fertility treatments for residents of New Caledonia and Tahiti.
We offer both private and publicly funded consultation and treatment. If you have a fertility question that remains unanswered, the sooner you talk to us the better your chances of success. 
https://www.fertilityassociates.co.nz/

The ReproART Georgian-American Center for Reproductive Medicine opened in July 2012. The clinic's key directions include diagnosing and treating all types of infertility, including the advanced use of in vitro fertilization (IVF). ReproART operates in every area of female and male reproductive health.
ReproART was founded by Lika Chkonia who has the most extensive experience with in vitro fertilization in Georgia (30 years) and 8 years of working in IVF Clinics in US: Jones Institute for Reproductive Medicine, Norfolk, Virginia, USA and OFRM (Offices for Fertility and Reproductive Medicine NY, NY, USA). 
Thanks to our knowledge, experience, ultramodern equipment and, most importantly, the center's experienced team of top-notch professionals and our American colleagues, we offer you American quality and success without you leaving Georgia.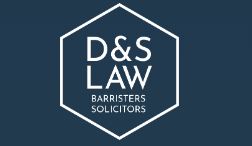 We are a boutique law firm with a wealth of knowledge and experience across a range of areas of the law including immigration and family.
http://www.dslaw.nz/