Slider 1
Fertility Experts from around the world
Slider 2
Growing Families is a Not-for-Profit supporting Intended Parents and Surrogates
Slider 4
Our events promote best-practice
Ireland Surrogacy & Donor Conference 2022
Clayton Hotel Cardiff Lane Dublin D02YT21
Learn what options are available, safe and what timelines and costs to expect
Hear from recent Irish  Parents share their lived experience or donor IVF or surrogacy
Based on ten years experience supporting hundreds of  singles and couples engaging in cross-border donor and surrogacy arrangements
This event will guide you on
What countries are safe and legal to locate an egg donor or surrogate
cost-effective options
Covid vaccination best practice for donors, surrogates and intended parents
fixed cost (guarantee) programs
Ideal characteristics of donors and surrogates 
parentage & citizenship considerations
Tickets:  
Face-to-face from  EU15-30 per person including all catering
Protecting Your Health
To ensure the safest conference experience,  presenters, staff, and attendees need to be fully vaccinated. Attendees may also be required to follow additional safety protocols, including wearing masks
Sam Everingham, Global Director, Growing Families 
Known, identity release & anonymous donors; Proven vs unproven donors; travelling donors vs in-country donors. Egg & sperm banks vs fresh gametes. Accessing donors of different races. Understanding your options in the UK, Europe and elsewhere and the pros and cons of each for you and your future family is vital.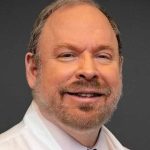 Whether you are using your own or donor eggs, this session will clarify the factors that affect egg & sperm quality and what can maximise success. Explains the latest thinking in Embryo screening/ PGT-A testing.
The US has the best surrogate screening and matching protocols of any country offering surrogacy. However the quality of screening and matching can differ. It is vital to understand why this is, how screening processes and match times differ and how intended parent preferences impact this. 
Christian Bair, Tree of Life USA 
With Ukraine now far too dangerous for surrogacy programs, Georgia remains one of the few countries providing regulated surrogacy options for heterosexual couples, allowing both on the birth certificate. This session explains costs, program types, safety and how the law protects you
Natia Janadze, ReproArt, Georgia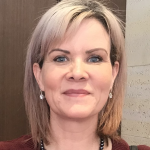 Canada has similar surrogacy rules to the UK, with some important differences. There are more surrogates available and Intended parents go on the birth certificate immediately in many provinces. However Canada is not for everyone. This session talks about the mindset of the typical Canadian surrogate, how they are supported and what to expect as IPs
Leia Swanberg, Canadian Fertility Consulting and Cindy Wasser, Hope Springs Fertility Law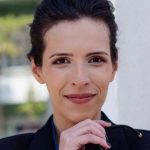 Summarises surrogacy options for singles and couples in Argentina,. Discusses the costs, risks, exit times and program types available, the differences in how each operates
Tamari Kachlishvili, Surrogacy Consulting Argentina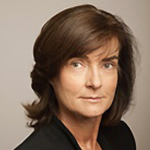 What are the key issues to consider when engaging in domestic or cross-border surrogacy or egg donation, in relation to surrogacy agreements and contracts, your rights, those of your surrogate and how parties can be protected. Is an overseas contract recognised under Irish law? How easily can monies be recovered if services are not delivered? How does the process differ for those in Northern Ireland vs the Republic?
Fiona Duffy, Partner, Patrick F O'Reilly & Co, Ireland
Nevzat Arsen, Managing Director,  Cyprus IVF Hospital 
Am I unfairly exploiting someone else's reproductive capabilities? Surrogate and donors from the US, Canada, Georgia and Ireland discuss their motivations, needs and relationships with recipients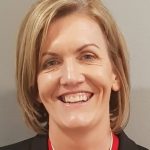 Being recognized as the legal parent in an overseas jurisdiction does not mean you are recognised in Ireland. If I am on the birth certificate, am I the legal parent? What kind of preparation should I do to ensure I don't hit hurdles?
Annette Hickey, Solicitor, Poe Kiely Hogan Lanigan, Kilkenny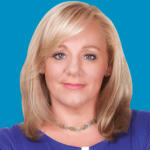 Looks at the work done over recent months by the Oreichtas International Surrogacy Committee to overhaul Ireland's draft surrogacy bill. Highlights the likely timing an  impact of surrogacy law reform in Ireland for current and future parents via surrogacy
Senator Mary Seary Kearney
parents who successfully engaged  in donor or surrogacy journeys in US, Ukraine or Canada share their experiences, the ups and downs and their recommendations for those considering the same journey. Includes audience Q&A
Parents who successfully engaged in donor or surrogacy journeys in US, Canada, Cyprus share their experiences, the ups and downs and their recommendations for those considering the same journey. Includes audience Q&A
Parents via Surrogacy or Egg donation discuss concerns about bonding with an non-genetic child, when and how they talked to their kids about where they came from, what resources they used, what worked and what didn't
Learn more about the Support we provide to the families or Intended Parents