Slider 1
Fertility Experts from around the world
Slider 2
Growing Families is a charity supporting Intended Parents and Surrogates
Slider 4
Our events promote best-practice
Slider 3
Run by parents for intended parents
Surrogacy and Egg Donation Conference -Dublin
Ireland Conference, Red Cow Moran Hotel, Dublin D22YX80
Did you miss our event, Feel free to get your Digital Tickets. 
The Growing Families Dublin event returns for the first time in 2 years.  This is a chance for intended parents, parents and experts to network, share stories and learn from each other.  Learn what the IVF, donor and surrogacy processes really looks like in the UK, US, Canada, Ukraine and elsewhere.   Parents will join our popular 'tell-all' panel to explore how expectations can differ and how to survive the unexpected hurdles. 
This event will guide you on : 
Crucial decision-making on providers and destinations
Step-by-step processes
Risks and how to avoid them
Sperm and Embryo shipping options
International funds transfer advice
Referral to specialist lawyers, migration agents & clinics who cater to international clients
Safe international travel processes during Covid
Face to Face and Digital Tickets Available. 
Protecting Your Health
To ensure the safest conference experience,  presenters, staff, and attendees need to be fully vaccinated. Attendees may also be required to follow additional safety protocols, including wearing masks.
How has Covid affected egg donor IVF, surrogate availability, contact and family creation timelines?
Sam Everingham, Growing Families
The US has over 30 years experience in surrogacy. How does surrogate recruitment work? What criteria are used to assess suitability? What screening tests are used? What should you expect of a surrogacy agency? How should they support your surrogate?
Brittany Collins, Hatch, California, USA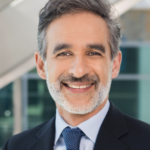 The age of your eggs or egg donor is one of the most important predictors of success. So when should women consider donor eggs? Is there screening or testing available of the suitability of a donor. And what about surrogates? What medical screening should IVF clinics be doing prior to a surrogate being cleared? 
Dr Said Daneshmand, San Diego Fertility Center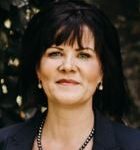 How does the altruistic Canadian surrogacy model work for foreigners? What availability is there of egg donors and surrogates? How are surrogates motivated to carry? How are they supported?
Leia Swanberg, Canadian Fertility Consulting, Canada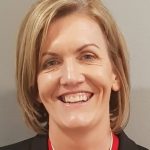 The Citizenship and parentage processes for those engaging in  internationally for surrogacy can be complex. There are important steps you need to prepare for to minimise stress. Experienced surrogacy lawyer Annette Hickey explains
Annette Hickey, Ger Fahy, Poe Kiely Hogan Lanigan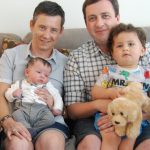 Parents who have engaged in surrogacy in the US, UK, Canada,  and Ukraine talk about their experiences, the highs and lows and tips for those on the journey or considering
Molly Tierney (mum via US/Canada), Neil McDonagh (dad via UK) Sinead Gallagher Hedderman (mum via Ukraine) Jason Kenny (dad via Canada)
Deciding on a provider of an egg donor or surrogacy program can be particularly difficult. Many rely on word-of-mouth referral on social media. Yet this can be rife with problems. Past parents incentivised to draw in clients; staff changes leading to lower service levels, changes in management and false advertising. Understanding what to look for in an agency is vital. Are guarantee programs worth the extra money? What are their limitations? Can I try with my own embryos first?  How much could costs increase by?
Sam Everingham, Growing Families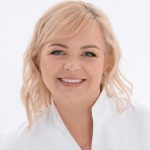 Ukraine has over recent years developed a world-class reputation for affordable, high quality egg donor IVF procedures. Ukraine laws allow access to a large pool of donors from a range of ethnic groups. This talk from one of the country's leading egg banks, outlines the difference in success rates between fresh & frozen eggs, what to look for in a donor to maximise success as well as the logistics of Ukraine egg donor programs
Dr Uliana Dorofeyeva, Medical Director, Ovogene Egg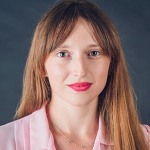 Given the good availability of known donors and well-screened surrogates, affordable costs as well as laws allowing heterosexual couples to be recognised as legal parents, Georgia is becoming a more popular option. This session covers the costs, processes, availability and eligibility for donor IVF and surrogacy.
Natia Janadze, ReproArt, Georgia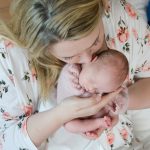 Ciara will introduce Irish Families Through Surrogacy, the background issues, and give an overview of the work to date campaigning for surrogacy law reform and future plans. 
Ciara Merrigan Irish Families Through Surrogacy
Your Ticket includes free 15 min Consultation with the surrogacy expert of your choice? Contact Ankita Agarwal at [email protected] for a booking.
Learn more about the Support we provide to the families or Intended Parents