Slider 1
Fertility Experts from around the world
Slider 2
Growing Families is a charity supporting Intended Parents and Surrogates
Slider 4
Our events promote best-practice
Slider 3
Run by parents for intended parents
Surrogacy and Egg Donation Seminar- Melbourne
Amora Riverside Hotel, Melbourne Australia
This event is a chance for intended parents, parents and experts to network, share stories and learn from each other.  Learn what the IVF, donor and surrogacy processes really looks like in Australia and internationally.   Parents will join our popular 'tell-all' panel to explore how expectations can differ and how to survive the unexpected hurdles. 
This event will guide you on : 
Crucial decision-making on providers and destinations
Risks and how to avoid them
Sperm and Embryo shipping options
Legal issues
International travel updates
Resources to support you
Face to Face and Digital Tickets Available. 
Protecting Your Health
To ensure the safest conference experience,  presenters, staff, and attendees need to be fully vaccinated. Attendees may also be required to follow additional safety protocols, including wearing masks.
What has changed in the domestic and international egg donor and surrogacy landscape post covid? How have costs and timelines been affected? What have been the pressure points and obstacles? Are there ways of avoiding these?
Sam Everingham, Growing Families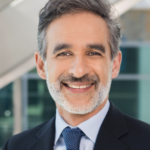 What criteria are used to assess suitability of egg donors and surrogates? What screening tests are used? What aspects affect success rates? What are the differences between IVF clinic-screened donors, agency donors and friends or relatives as donors?
Dr Said Daneshmand, San Diego Fertility Center, California, USA
How does the altruistic Canadian surrogacy model work for foreigners? What availability is there of egg donors and surrogates? How are surrogates motivated to carry? How are they supported? What concierge services are available?
Nir Keren, Babies Come True, Canada
Do I need a lawyer for domestic surrogacy or egg donation? Does my surrogate need a lawyer? Can we write our own agreement? Are these legally binding? What expenses can our surrogate be re-imbursed? How is this monitored? Who appears on the birth certificate? How does transfer of parentage work? Do I need legal support for international arrangements?
Ben Sayer, Sayer Jones, Victoria
Such programs exist in the US, Colombia, Ukraine and Georgia. There is increasing interest in these for surrogacy to provide peace-of-mind. But there are so many players  – IVF clinic, egg donor, surrogate, legals, birth hospital and insurance, and so many 'what-if's' -failed transfers, miscarriage, pregnancy complications. Given this, what is and is not covered in fixed price programs? What are the other potential costs and who is eligible for such programs
Are there tests than can check sperm quality? What if quality is poor? Can I still make embryos? If  undertaking surrogacy, can we create embryos before having matched with a surrogate? What counselling requirements do clinics have in relation to donors and surrogates?
TBC,  
While many newborns via surrogacy used to go straight onto formula, there are now options in Australia for donated pasteurised breast milk via Mothers Milk Bank. There is also the option for mums via surrogacy to induce lactation to enhance formula feeding. Lynne Hall talks about these options, logistics and costs
Lynne Hall, Mothers Milk Bank, Australia
Local parents who recently completed surrogacy or egg donation in Australia, USA, Canada, Ukraine or Georgia share their experiences, the ups and downs
Moderator: Sam Everingham
Ukraine has become a tried and proven destination for affordable egg donor and surrogacy programs for heterosexual married couples with a medical indication. Australians have experience with a wide range of Ukraine providers. But what makes a good provider? What are the exit processes? What are the possible add-on costs?
TBC
With state and international border travel rules in constant flux, this session details the latest options about travelling internationally for Donor IVF or surrogacy births. Are economy return flights available? What are the chances of my flight being cancelled? When will incoming flight caps change? Can I get a Travel Exemption? Am I eligible for home quarantine? Delivered by one agent who has now worked with dozens of Australian IPs to get them in and out of Australia safely during lockdowns
Penni Mason, Bayview Travel, Victoria
Your Ticket includes free 15 min Consultation with the surrogacy expert of your choice? Contact Ankita Agarwal at [email protected] for a booking.
Learn more about the Support we provide to the families or Intended Parents