Slider 1
Fertility Experts from around the world
Slider 2
Growing Families is a Not-for-Profit supporting Intended Parents and Surrogates
Slider 4
Our events promote best-practice
Slider 3
Run by parents for intended parents
Surrogacy & Donor Seminar- Wellington
Naumi Studio Hotel, 213 Cuba Street, Te Aro, New Zealand
This event is a chance for intended parents, parents and experts to network, share stories and learn from each other. Learn what the IVF, donor and surrogacy processes really looks like in New Zealand and internationally. Parents will join our popular 'tell-all' panel to explore how expectations can differ and how to survive the unexpected hurdles.
Face-to-face and online tickets available
This event will guide you on :
Crucial decision-making on providers and destinations
Risks and how to avoid them
Sperm and Embryo shipping options
Legal issues
International travel updates
Resources to support you
Email us at [email protected] if you have any questions.
When you are placing significant emotional and financial investment in family-building, you deserve to know the current reality. What is the evidence for vaccination in pregnancy? Why are  surrogates refusing vaccination? Can I specify this? What is the impact on wait times? In non-English-speaking contexts, can I have an independent relationship with my surrogate?  Sam Everingham provides answers to many of the questions agencies wont tell you. 
Sam Everingham, Growing Families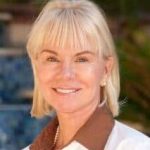 What criteria are used to assess suitability of egg donors and surrogates? What screening tests are used? What aspects affect success rates? What are the differences between IVF clinic-screened donors, agency donors and friends or relatives as donors?
Dr Lauri Arnold,  California Center for Reproductive Medicine, USA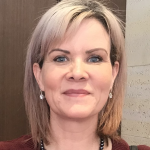 How does the altruistic Canadian surrogacy model work for foreigners? What availability is there of egg donors and surrogates? How are surrogates motivated to carry? How are they supported? Who goes on the birth certificate? How enforceable are the arrangements given they are altruistic?
Leia Swanberg, Canadian Fertility Consulting, Cindy Wasser, Hope Springs Fertility Law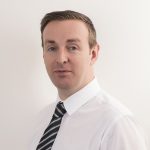 Do I need a lawyer for domestic surrogacy or egg donation? Does my surrogate need a lawyer? Can we write our own agreement? Are these legally binding? What expenses can our surrogate be re-imbursed? How is this monitored? Who appears on the birth certificate? How does transfer of parentage work? Do I need legal support for international arrangements?
Stewart Dalley, D&S Law, NZ
Are there tests than can check sperm quality? What if quality is poor? Can I still make embryos? If  undertaking surrogacy, can we create embryos before having matched with a surrogate? What counselling requirements do clinics have in relation to donors and surrogates?
Dr Leigh Searle, Fertility Associates, Wellington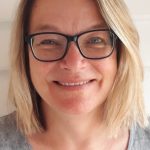 How to promote the long term needs of children born through surrogacy and an overview of the  Ministry's role in adoption applications for children born through a surrogacy arrangement.
Fiona Gardenier, International Surrogacy Co-ordinator, Oranga Tamariki – Ministry for Children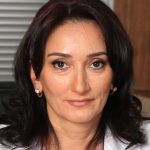 The country of Georgia is one of the few globally that offers regulated surrogacy programs to foreign heterosexual couples.  This means both intended parents go on the birth certificate. Increasing numbers of New Zealanders are engaging in such programs with their own embryos or using a donor. This session looks at the regulations in Georgia, who is eligible, surrogate match times and program types available
Dr Tea Charkviani, Natia Janadze ReproART Georgia
A NZ surrogate and NZ donor discuss their journeys, and their motivations to carry for  those who cant.
Moderator: Sam Everingham
Panelists: Emma  Williams, Angela McCamish
A panel of NZ parents via Egg donation or surrogacy locally or offshore discuss their journeys, the ups and downs, why they chose particular routes and recommendations for others
Moderator: Stewart Dalley
Panelists: Chris Hunter (Dad via NZ traditional surrogacy),  Mark Catley (dad via USA)
Learn more about the Support we provide to the families or Intended Parents