Who We Are
We are Growing Families Global. We deliver advice, support and knowledge to people interested in creating a family with the help of surrogacy or egg / sperm donation.
Established in 2014, we have assisted over 3000 singles and couples engage in cross-border donor and surrogacy arrangements.
We specialise in education, guidance and support on surrogacy and egg donation globally. We provide advice as an independent third party.
We help singles, heterosexual and gay couples on their growing family journeys, by offering global events to educate on the surrogacy process through real life stories along with one on one consultations and ongoing support.
Family-Building for LGBTQ+ Couples
Family-Building for Heterosexual Couples
Family-Building for Heterosexual Singles
Service
Providers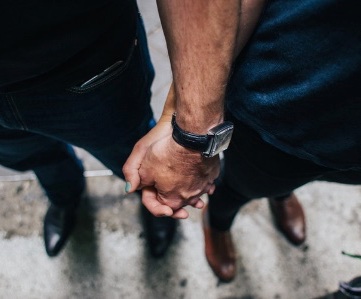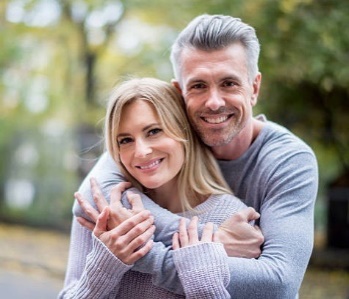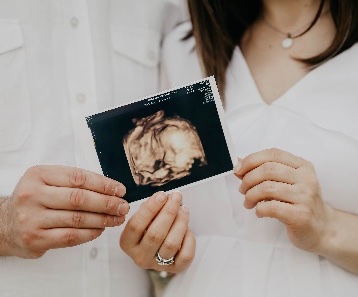 What Can Growing Families Do For You!
Provide all the information about surrogacy and egg / sperm donors in a single, comprehensive resource. Receive guidance on the most reputable agencies, learn about the considerations involved in different countries, and receive referrals to professional services including lawyers, migration agents, counsellors, doctors, and cryoshippers.
Our support will be available every step of the way to address any concerns or challenges that may arise during your journey.
"There is always a solution"
Dr Nick Lolatgis, Centre for Infertility Solutions
Breaking Down The Surrogacy Journey
Our commitment is to help your family dreams a reality through surrogacy, egg or sperm donation.
And we fully understand that the process can be overwhelming. With so many aspects to consider, such as information gathering, vetting providers, understanding legal rights and identifying the right people to talk to, we are here to guide you every step of the way.
Let us help you navigate the surrogacy process with a clear and concise breakdown of key milestones along your journey.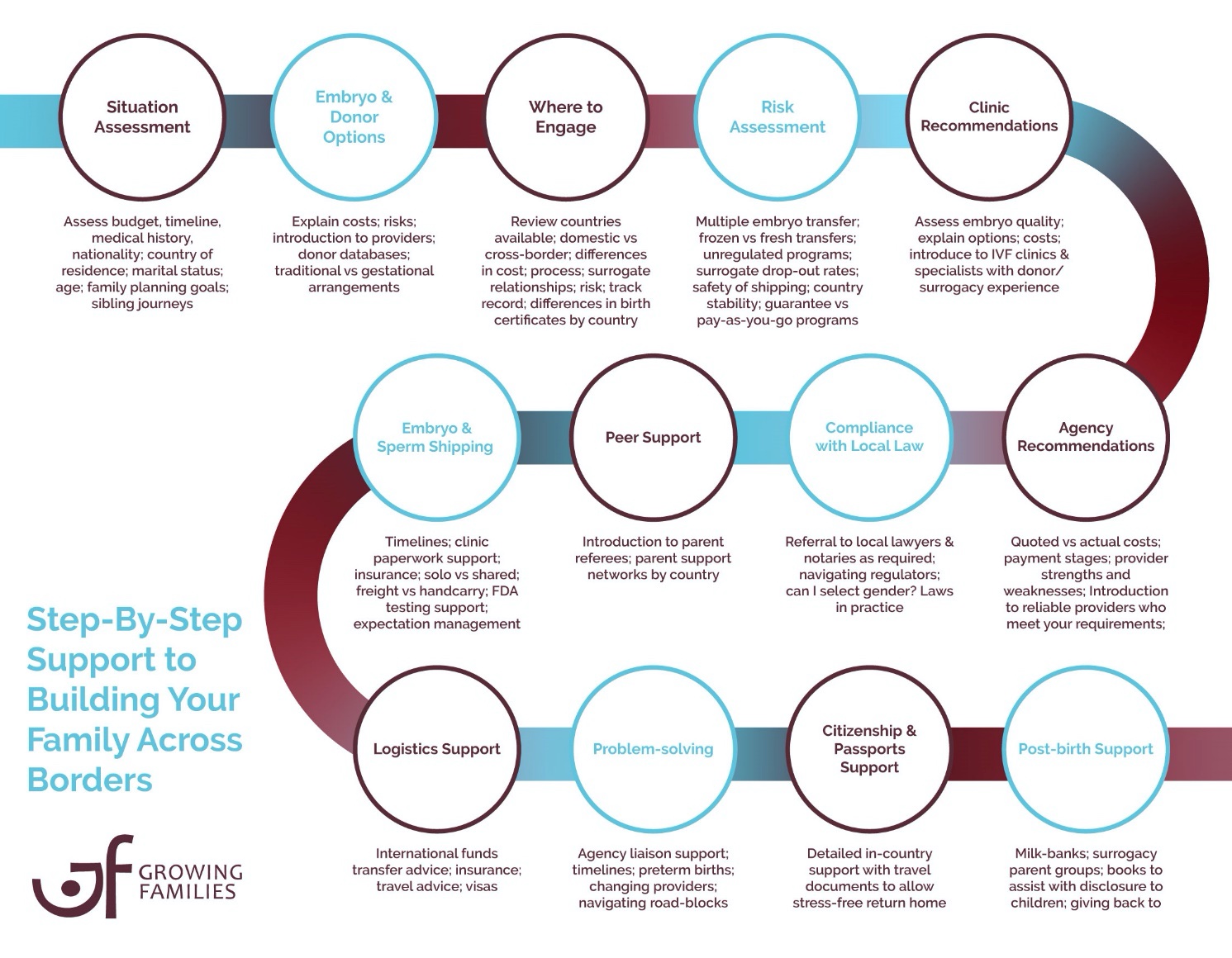 Start Your Journey
Wherever you are on your journey, we can help you understand your options and take the next step.
Our Events
Discover a path to building your family through egg/sperm IVF donation and surrogacy at our seminars, webinars, and conferences held annually in various cities across Australia, Ireland, the United Kingdom, and New Zealand.
Growing Families Global events provide a space for intended parents to connect with professionals, parents, surrogate children, and others on the same journey towards building a family.
Join us to hear from experts and connect with like-minded individuals who share your goals.
"My fiancé and I went along to a Growing Families event and were gobsmacked with the amount of information available in an understanding level along with support and great people! Do It"
Scott, Australia 2023
Consultations
Embarking on a family building journey can be daunting, but we're here to help every step of the way.
We offer a range of consultation options to support your needs, whether you're just starting out or need guidance on a particular issue.
From choosing a service provider to navigating the legalities of birth certificates and passport applications, we're here to simplify the process and make it as stress-free as possible.
Let us help you build the family of your dreams.