Argentina is emerging as a new surrogacy destination for singles, same-sex couples, single males, and married or non-married heterosexual couples. Surrogacy in Argentina is gaining popularity due to a favourable legal framework in the city of Buenos Aires which lists only the intended parent(s) on newborn birth certificates, giving them full parental rights from birth.
In 2017, several Argentine legal challenges led to a judicial ruling in the City of Buenos Aires acknowledged the rights of parents via surrogacy to be recognised as parents on the birth certificate and in law. As long as key requirements are met, no court order is required to transfer parentage in this jurisdiction.
Hence in Buenos Aires, surrogacy is open to singles and couples, regardless of their marital status, sexuality or nationality. A genetic relationship is not required.
Surrogacy-born children are entitled to an Argentine passport.
Compensation is based on what is involved in carrying a pregnancy to term, with clinical examinations, loss of earnings, possible damages, psychological support, external help for one's own children, chiropracty, physiotherapy, counselling, life insurance, health insurance, postpartum care, travel expenses, clothing and a variety of associated costs that are can vary from surrogate to surrogate. Such reimbursements are commonly around US$15,000 or higher. Monetary compensation has been increasing in recent years. Surrogates who have already successfully completed one or more surrogacy processes may charge higher fees
Growing Families can help you understand Argentine surrogacy, and your other international options, with an Assessment & Support Consultation. These are customised meetings that explore your individual options, based on your needs. If you have any queries or would like to book a meeting please get in touch.
Who can build a family in the USA?
How does surrogacy in Argentina work?
With a population of 45 million people, many Argentinian women are available as egg donors and a lesser number as gestational surrogates. Egg donors can be anonymous or have their identification released when your child comes of age. IVF clinics share pictures of potential candidates during face-to-face or online meetings.
In Argentina, informed consent documents are signed by the surrogate before an embryo transfer takes place. This agreement confirms the intended parents are the legal parents of the baby the surrogate is carrying and that the surrogate does not have any parental rights.
Surrogates in Argentina undergo a strict screening process.Surrogates are required to be between 22 and 35 years old, need to have birthed one child of their own, and their physical and emotional well-being is assessed by professionals.
How do I choose which agency to work with?
It is important to find professional service providers who speak your language. This is important so you can understand how the service provider screens surrogates and how your surrogate is supported throughout the journey, as well as the support you will be given.
Ensure any agency you work with has a team of lawyers, psychologists, support workers, translators and experience with local IVF clinic partners who can support you and your surrogate. It is also important to understand the risks (e.g. failed transfers, miscarriage, premature birth). Make sure you feel confident that your service provider will safeguard the interests of you, your baby, and your surrogate.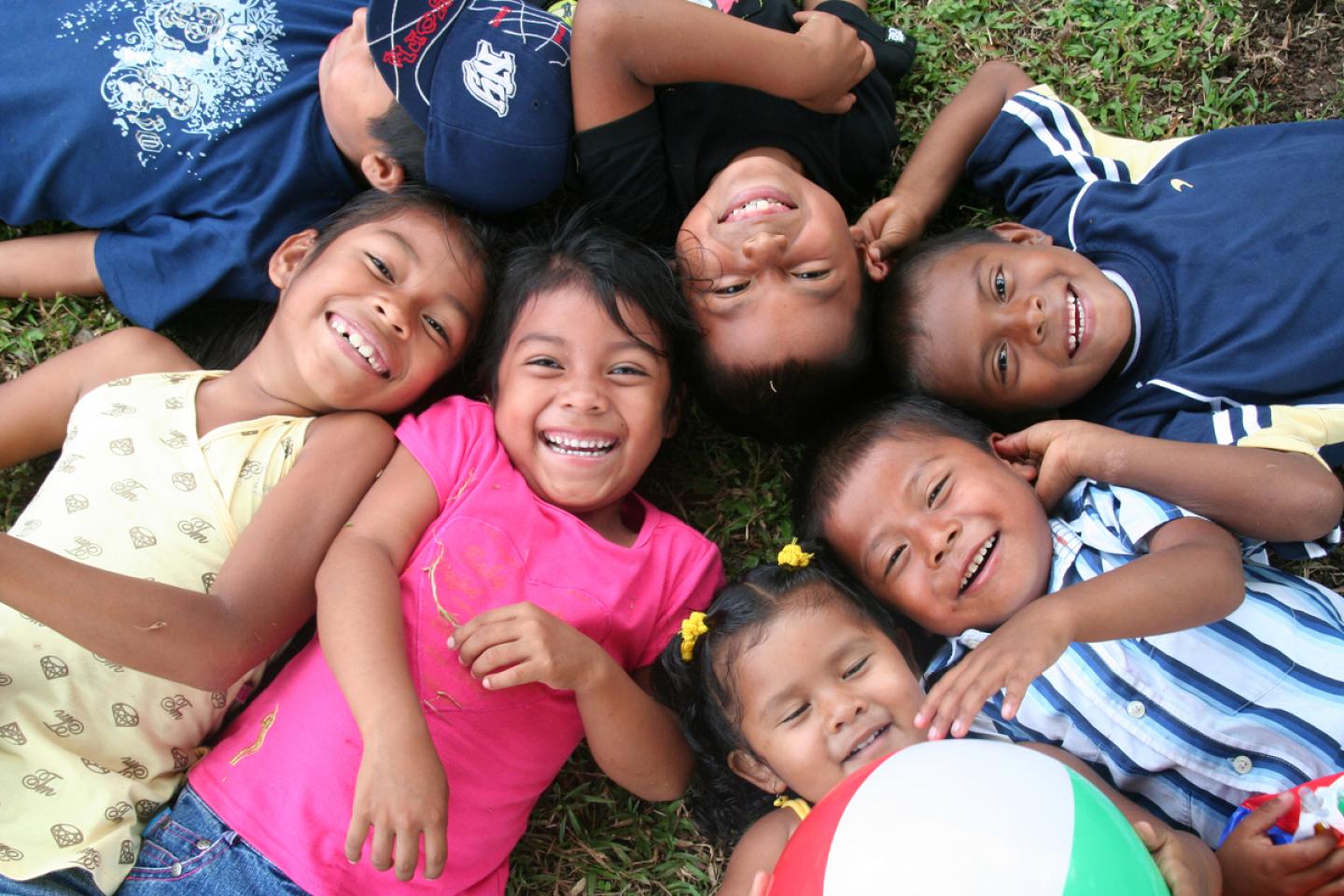 What is the wait time for an Argentinian surrogate match?
It takes 3 to 6 months to be matched with a surrogate, depending on the service provider. In the meantime, you may wish to select a donor and create or ship embryos.
How much does surrogacy in Argentina cost?
Surrogacy in Argentina for foreigners may cost from US$60,000 to US$80,000
Growing Families can help you plan and budget for Argentina surrogacy journey offering personal advice as part of our Assessment & Support Consultation.
Argentina surrogacy laws and legal parenthood
Argentina does not have national laws regarding surrogacy. However, in the City of Buenos Aires, a previous class action means intended parents are recognized as legal parents. Both intended parents (or a single parent) appear on the baby's birth certificate. The surrogate mother's name is not mentioned.
Babies born through surrogacy are entitled to Argentinian citizenship and a local passport. Though this does not mean your home country will allow the newborn entry on a tourist visa. Seek advice from Growing Families on this, as more than likely you will need to wait until your child has a travel document issued by your government.
Growing Families offer access to local legal representation who specialise in surrogacy arrangements.
What is Argentina's Healthcare System like?
Argentina's healthcare is among the best in South America. Major cities, such as Buenos Aires, Rosario, and Mendoza have outstanding hospitals and clinics. However, the same cannot be said of all states.
There is a choice of top-rate private hospitals or public maternity hospitals. In Buenos Aires, these hospitals have their own Neonatal Intensive Care Units. Civil registries which issue birth certificates are located in these hospitals.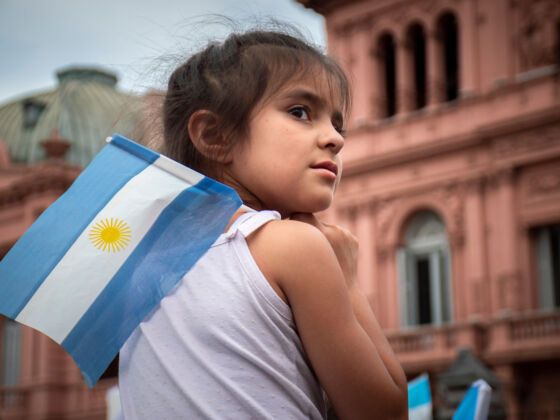 Fertility Clinics in Argentina
There are many IVF clinics in Argentina, with many providing sperm and egg donor databases. Several IVF clinics have English-speaking support staff.
While egg donations are often anonymous, clinics will often show pictures of potential candidates in the face-to-face context. Intended parents let the medical team know the characteristics they would like in their egg donor.
Services such as karyotyping and PGT-A testing are readily available.
Gamete Shipping to Argentina
It is possible to ship embryos from other countries to Argentina. However, the receiving clinic needs to have an import license. The paperwork requirements for freight shipping embryos and sperm are also significant, so you may require support from Growing Families shipping team. The costs of shipping can be high. As a result, Growing Families does offer shared shipments to reduce the cost.
If you do not already have embryos made, it may be easier to travel to Buenos Aires and create embryos there. In that case, you will also have significantly better access to view egg donor profiles if required.
Engage with Growing Families
Too often intended parent(s) engage in surrogacy without full awareness of the risks and how potential hurdles can be minimised. To assist, Growing Families have created support packages that inform, guide, and support your journey.
Our team have been helping intended parents with international family-building since 2012 and have assisted over 3000 parents. Drawing on our extensive experience and global contacts, we can help select the right option for you.
We offer Assessment & Support Consultation Packages to discuss your unique circumstances and provide a secure pathway that best meets your family building needs.
If you would like to discuss your situation in more detail with us, please complete this situation assessment form so we can understand your journey to date. Then, we will be in contact to arrange a 15-minute consultation.
Growing Families also host regular events featuring expert service providers, surrogates and recent parents.  View our Event Schedule for an upcoming event near you.