Surrogacy is a means of forming a family where a surrogate carries a baby through pregnancy on behalf of an intended parent or parent(s), relinquishing the child at birth.
     What are the types of Surrogacies?
In traditional surrogacy, the surrogates own eggs are used and so the surrogate is genetically related to the child she carries. Gestational surrogacy involves transferring an embryo created using sperm and egg from the intended parent(s)or third-party donors into the surrogate's uterus. Gestational surrogacy is more commonly used today and is almost exclusively relied on in the commercial agency environment.
Surrogacy arrangements may be commercial or altruistic depending on the agreement made between parties. In commercial arrangements the surrogate is compensated beyond her out-of-pocket expenses whereas in altruistic arrangements the surrogate is assumed to derive no financial benefit. Such surrogates are typically found through friends, relatives or acquaintances.
Many women can and do act as a surrogate for family members, close friends or strangers introduced through a surrogacy agency or forum. Surrogates ideally need to be able to see themselves as babysitting someone elses child. For many women, this is unthinkable, but for others, they have an overwhelming desire to help others experience the joys of parenthood. Some have been egg donors and progress to becoming surrogates. Most surrogates have completed their own families already. In some environments where it is legal, surrogates are also partly motivated by the compensation they can earn by helping a childless recipient
People turn to surrogacy for a variety of reasons. Some are heterosexual women who have unexplained infertility, are unable to carry a pregnancy safely, are on medication making pregnancy unsafe or who have a chronic condition making pregnancy unsafe. Some  have had a hysterectomy; Others are single men or gay couples. In many cases they may have poor or no access to adoption
How can you find a surrogate?
This will depend on whether surrogacy is legal in your home country. If it is, you may start by making it known to family and friends that you require a surrogate and hope someone offers. You can join online forums, but these come with risks of exploitation and failure. You can also register with a professional surrogacy in your own country or a foreign country and ask them to recruit a professionally screened surrogate
How to Choose a surrogate?
Surrogates do not grow on trees – that is, they are a rare breed. Being too fussy or particular about the characteristics and qualities of potential surrogates may mean you will never match with your 'ideal'. Be guided by your surrogacy agency, by counselling reports and by the advice of your surrogate's fertility specialist
Legal Issues with Surrogates?
The laws around surrogacy differ widely around the globe. As of 2021, altruistic surrogacywas legal in countries including Greece, UK, New Zealand, Canada, the Netherlands, some US states & Australia. Of these, only Greece, Canada and the US accept foreigners. Commercial surrogacy for foreigners is legal in Russia, Georgia, Ukraine and parts of USA. Entering a commercial surrogacy agreement is a criminal offence in some states.  Many countries ban the use of surrogacy for their citizens, although such laws are rarely enforced in relation to international arrangements. Typically, you will arrange a surrogacyagreement or contract with your surrogate and there will be a transfer of parentage before, during or after the birth of your child. Surrogacy arrangements are only enforceable in some countries.
Surrogacy Legislation in Australia
All Australian states and territories except for the Northern Territory have surrogacy laws, describing who can be a surrogate and what counselling and legal agreements are required to effect a transfer of parentage post birth. To be eligible for a transfer of parentage, specific requirements need to be met and both the surrogate and intended parents need legal representation. Surrogates are theoretically allowed to change their minds about relinquishing a child post birth, but in practice this does not occur given the tight upfront screening processes.
We will help you to create a family of your dream. All you need to do is:
Complete the
confidential Enquiry form
Get 25 minutes free consultation
Growing Families is funded via event sponsorship – paid by providers to be present at educational events); ticket sales – paid by attendees of educational events; consultancy services – paid by intended parents for customised advice and support; case-management fees – paid by providers  to support international intended parent journeys.
Growing Families invites parents to submit reviews of the service providers they have dealt with. These reviews are published without prejudice in order to provide intended parents with real-life appraisals of a large range of providers. If an individual is expressing an opinion of a provider, it must be overtly based on factual circumstances. If not, we may need it to be re-submitted or removed.
Growing Families' support branch offers a case management service to assist with logistical, emotional and day-to-day support needs in regard to international cases. Case management fees are billed direct to providers, are optional and if paid, are billed after an intended parent has made their first payment to a surrogacy provider. They do not apply to domestic surrogacy, IVF clinics or law firms.
Growing Families operates a professional consultancy arm globally to advise intended parents on ideal options for their circumstances. Information and advice is based on legal eligibility; client budget; published IVF success rates (where available & relevant); past client feedback; transparency of processes; familiarity; provider response times and levels of care shown to all parties.
Looking for some answers?
Sam is the founder of Growing Families, previously known as Families Through Surrogacy. He and his partner have two girls born via international surrogacy in 2011. Sam has been involved in family formation journeys for over eight years. He established the not-for-profit organisation Surrogacy Australia in 2010, which quickly became Australia's go-to resource for media, government and intended parents.  Sam maintains diverse global networks with surrogacy researchers, families, agencies, donor banks and reproductive specialists. He is a regular media commentator and has co-authored a number of articles on surrogacy utilisation and attitudes in the Medical Journal of Australia, Australian Institute of Family Studies, Bionews and the Australian & New Zealand Journal of Obstetrics & Gynaecology
Sponsor Sales & Services Manager
Olivia has been working with Growing Families for almost six years. She looks after marketing and sponsor partnerships globally and in this role liaises closely with IVF clinics, surrogacy agencies and law firms in Australia, New Zealand, Ukraine, USA, Canada, Georgia, Russia and elsewhere. She lives in Sydney Australia and works Monday – Wednesdays inclusive.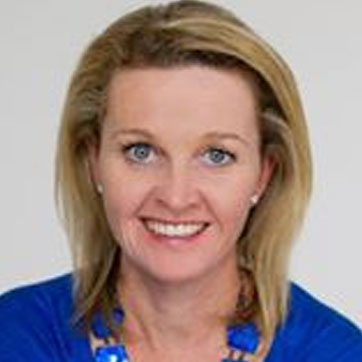 Heather has an extensive background in customer service with a passion for developing partnerships and solutions. Working with Australian parents initial enquiries, with venues, suppliers, our IT partners and Mailchimp maintenance are some of Heather's areas of expertise.  She also brings a wealth of knowledge in direct marketing and end-to-end campaign management. She works part-time but is available most days.
REGISTER TO GAIN COMPLIMENTARY FULL SITE ACCESS