by Sam everingham
---
Posted on 2017-02-15 at 04:14:29
---
Dr. Sandy S. Chuan is a dedicated fertility specialist, double-board certified in Obstetrics and Gynecology, and Reproductive Endocrinology and Infertility. She embarked on her medical career as an undergraduate, at the University of California where she received a Bachelors of Science in Biological Sciences and a Bachelors of Arts in Comparative Literature. She obtained her medical degree from the prestigious University of California, Los Angeles School of Medicine.
Following her residency in Obstetrics and Gynecology at the Loma Linda University Medical Center, Dr. Chuan completed her fellowship in Reproductive Endocrinology and Infertility at the University of California, San Diego. Dr. Chuan received numerous honors and awards throughout her medical education and residency. At Loma Linda University she was presented with the Outstanding Senior Resident Physician Award and was named Berlex Best Teaching Resident. Dr. Chuan has extensive research experience spanning various topics including the role of HCG in assisted reproduction, follicular development in women with polycystic ovarian syndrome and detecting sperm maturation for intracytoplasmic sperm injection. In addition to her clinical research, she has published a wide spectrum of articles and presented medical findings at various events hosted by the American Society of Reproductive Medicine (ASRM), the Endocrine Society and UCLA. A member of the American College of Obstetricians and Gynecologists, ASRM and the Society for Reproductive Endocrinology and Infertility, Dr. Chuan stays up to date on the latest technological and medical advancements.
Dr. Chuan relocated with her family to the United States she was 8 years old. As a result of her international upbringing, she is fluent in English and Mandarin Chinese, allowing her to care for patients in both languages. Dr. Chuan is committed to providing comprehensive and excellent clinical care to patients in the Temecula Valley, San Diego region and from around the globe. When she's not spending time with her 3 children, Dr. Chuan enjoys singing, reading and amateur photography.
Complimentary One on One Consultations are Available with our expert speakers. To book your expert speaker contact them via [email protected]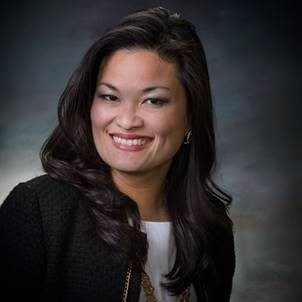 Surrogacy is regulated in most Australian states & territories. This means there is no uniform law nationally. Currently, there are no surrogacy laws in the northern territory, Victoria and South Australia have progressed significant reforms recently. Commercial surrogacy is illegal in Australia Only Altruistic surrogacy is permitted and the intended parents have to cover all […]