NEW ZEALAND
Annual Seminar
Date: 10 June 2023
Join us for our New Zealand Annual Seminar in Auckland. Hear from Local and Global IVF experts.
Learn how to grow or start your family as a single person, same sex or heterosexual couple.
As an intended parent, parent, surrogate or expert, take the opportunity to network, share stores and learn from each other.
Join us for an interactive 'Ask Me Anything' seminar!
Fulfilling Your Family Building Dream!
Saturday 10 June
1.15pm to 6.15pm
Tickets: $25.00 + bf
(egg donor/ surrogate tickets $11.00)
The Parnell Hotel, Gladstone Rd, Auckland
Those looking to create family- Singles, Same-Sex Couples & Heterosexual Couples
current and potential Surrogates
current and potential egg donors
Industry Service Providers
Network with IVF Experts, Surrogates, Parents and Children via Surrogacy
Meet best in their field Lawyers
Understand how surrogacy & egg donor options work in New Zealand
Understand processes, costs, pros and cons in the USA, Canada, Georgia, Greece & elsewhere
The Seminar
Fulfilling Your Family Building Dream is a half day seminar featuring panels of experts, parents, surrogates and older children via surrogacy.
Growing Families seminars are curated to provide the most up-to date information for those starting or on a family building surrogacy / donor journey.
Our interactive format provides advice, introductions and answers to questions, no matter where you are in your journey. We cover steps on how to first engagement with professional service providers to taking your baby home.
Ticket Includes:
Afternoon tea, along with a networking drinks & nibbles function.
One-on-One consultations with as many experts from the seminar as you like. View the profiles of each speaker and email us to arrange your consultation meetings.
New Zealand Annual Seminar
Date: Saturday 10 June 2023
Time: 1.15pm to 6.15pm
Location: The Parnell Hotel, Auckland
Tickets: $25.00 + bf (egg donor/ surrogate tickets $11.00)
Ticket price includes; one-on-one consultation with expert providers post event, afternoon tea, and complimentary networking drinks and nibbles.
The networking drinks provide an opportunity to freely talk with all expert speakers, donor, surrogates, recent parents and children.
Growing Families have 11 years of experience supporting over 3000 singles and couples engaging in international donor and surrogacy arrangements.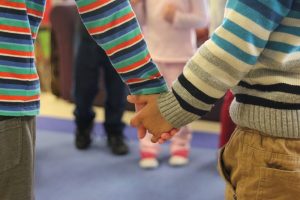 Agenda
1.15 – 1.35pm
Navigating the International Landscape
Discusses current donor & surrogacy options for New Zealander's abroad. Covering rare insight into the US, Mexico, Georgia, Colombia, Argentina and elsewhere, costs, hurdles, risks, timelines, guarantee vs pay-as-you go programs, how to control costs , emerging countries .
Heather Anderson, Growing Families
1.35 – 1.50pm
How clinics screen and prepare egg donors in third-party reproduction
Dr Michael Kettel, San Diego Fertility Center, USA
1.50 – 2.05pm
Best practice in Surrogate Screening & Matching
Discusses the eligibility criteria and medical screening of surrogates in the US context, as well as how a surrogate's endometrial lining can be monitored to ensure each embryo transfer has maximal chances of success
Dr Vuk Jovanovic, Pacific Surrogacy & Egg Donation, USA
2.05 – 2.15pm
Fixing New Zealands Surrogacy Laws
NZ MP Tamati Coffey knows all too well how unfit for purpose New Zealand's current laws are in regard to surrogacy. he will provide an update on the NZ Law Commission recommendations and the progress of his own bill through parliament to effect positive change.
Tamati Coffey. NZ MP and dad via surrogacy
2.15 – 2.25pm
Matching with Altruistic surrogates in New Zealand
Significant numbers of NZ singles and couples match locally with traditional and gestational surrogates. Christian showcases Love Makes a Family as a platform for matching
Christian Newman, Love Makes a Family, NZ
2.25- 2.40pm
Fixed Price Programs
How do these work in the US, Mexico & Colombia? What is and isn't included? What are the cost stages? Who is eligible?
Steven Swanepoel, Tammuz Family
2.40 -2.55pm
Altruistic Surrogacy in Canada
Discusses who is best suited to altruistic surrogacy programs in Canada, how donors and surrogates are screened and monitored
Samantha Esteves, Create IVF, Canada
2.55- 3.10pm
Agreements, Contracts & Legal Parentage Following Surrogacy for NZ citizens
Stewart Dalley, D&S Law, New Zealand;
3.10 – 3.40pm
Afternoon Tea & Networking
3.40 – 4.00pm
Legal & Practical issues for those considering Canada & US
Leading lawyers from the two countries with most experience of surrogacy discuss their systems, protections and processes
Moderator: Stewart Dalley
Panelists: Dean Masserman, Vorzimer/Masserman , USA. Cindy Wasser, Hope Springs Fertility Law
4.00 – 4.10pm
Emotional Readiness & Resilience
Why is professional counselling such an important part of preparation for surrogacy? What issues can it cover? How long does it take? What sort of counsellor can provide it? Why do I need to be resilient?
Helen Nicholson, Repromed, New Zealand
4.10 – 4.50pm
NZ Surrogates – Ask Me Anything' Panel
NZ surrogates share their stories, the hurdles, what they learned and their advice for others considering the pathway.
Moderator: Helen Nicholson
Panelists: Laura Beecroft; Emma Williams, Stacey Gibson
4.50 – 5.30pm
Parent Panel
Recent parents who have engaged locally & abroad share their stories, the hurdles, what they learned and their advice for others considering the pathway.
Hao Zhou (dad via US); Nick Georgiev (dad via NZ) Leighton Southey (dad via NZ) Glenda McLuckie (mum via NZ) Anne McDonnell (mum via US) Steven Swanepoel (dad via Colombia)
5.30 – 5.45pm
What do the Kids Think?
Young Adults Via Surrogacy talk about their sense of self, when they were told, what they tell their friends and what relationship they have with their surrogate
Alice & Oliver Nelson
5.45 – 6.15pm
Networking Drinks
Hang around to chat with surrogates, parents, other intended parents and experts.
Drinks are on us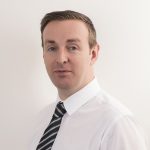 Stewart Dalley Fertility Lawyer. D&S Law (NZ)
View Profile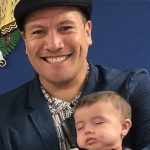 Tamati Coffey NZ MP & Dad via surrogacy
View Profile
Family Members Sharing Their Stories