We are a not-for-profit who work with intended parents- Gay, Heterosexual and Singles around the globe to educate and support their family building journey with donors and surrogates. Formerly Families Through Surrogacy, we have supported intended parents through webinars, seminars, conferences, and customised support for nearly ten years.
Founded by intended parents, our philosophy is to ensure intended parents understand their options and are financially and emotionally prepared for this process. We are a research -oriented organisation and we partner with academics to design and complete research to inform policy and practice.
We have assisted over 3000 singles and couples to build family since we commenced. Over 200 parents, surrogates and donors have shared their stories at our events in Australia, New Zealand, USA, UK, Ireland, Sweden, and Hong Kong.
Our Difference
We focus on parents, surrogates and childrens' own experiences & stories. We cover not just US options, but independent surrogacy and affordable international surrogac
Growing Families is a consumer-based non-profit organisation focused on facilitating family building amongst intended parents requiring gamete donation or surrogacy globally. We do this through education and support in relation to options, associated costs, risks, logistics, ethical and psychological considerations.
Our vision is to create a global community of well-informed consumers and professionals who understand the fundamental cultural, ethical and medical considerations in relation to third-party reproduction. We aim to bring together surrogates, donors, intended parents, families and professionals to share their stories and stay informed about best practice in these family-building arrangements.
Why Consumer Conferences?
Surrogacy is becoming a vital means of family formation for many infertile and gay singles and couples. However, it is easy to get confused by the options available, burned by hidden costs, and have your hopes dashed by unscrupulous operators.
Surrogacy laws and regulations at a state and national level are in constant flux. Intended parents have a need for reliable information, advice and connections on a journey that will have far-reaching consequences.
We will help you to create a family of your dream. All you need to do is:
Complete the
confidential Enquiry form
Get 25 minutes free consultation
A few words from our Director
Growing Families is funded via event sponsorship – paid by providers to be present at educational events); ticket sales – paid by attendees of educational events; consultancy services – paid by intended parents for customised advice and support; case-management fees – paid by providers  to support international intended parent journeys.
Growing Families invites parents to submit reviews of the service providers they have dealt with. These reviews are published without prejudice in order to provide intended parents with real-life appraisals of a large range of providers. If an individual is expressing an opinion of a provider, it must be overtly based on factual circumstances. If not, we may need it to be re-submitted or removed.
Growing Families' support branch offers a case management service to assist with logistical, emotional and day-to-day support needs in regard to international cases. Case management fees are billed direct to providers, are optional and if paid, are billed after an intended parent has made their first payment to a surrogacy provider. They do not apply to domestic surrogacy, IVF clinics or law firms.
Growing Families operates a professional consultancy arm globally to advise intended parents on ideal options for their circumstances. Information and advice is based on legal eligibility; client budget; published IVF success rates (where available & relevant); past client feedback; transparency of processes; familiarity; provider response times and levels of care shown to all parties.
Looking for some answers?
Sam is the founder of Growing Families, previously known as Families Through Surrogacy. He and his partner have two girls born via international surrogacy in 2011. Sam has been involved in family formation journeys for over eight years. He established the not-for-profit organisation Surrogacy Australia in 2010, which quickly became Australia's go-to resource for media, government and intended parents.  Sam maintains diverse global networks with surrogacy researchers, families, agencies, donor banks and reproductive specialists. He is a regular media commentator and has co-authored a number of articles on surrogacy utilisation and attitudes in the Medical Journal of Australia, Australian Institute of Family Studies, Bionews and the Australian & New Zealand Journal of Obstetrics & Gynaecology
Sponsor Sales & Services Manager
Olivia has been working with Growing Families for almost six years. She looks after marketing and sponsor partnerships globally and in this role liaises closely with IVF clinics, surrogacy agencies and law firms in Australia, New Zealand, Ukraine, USA, Canada, Georgia, Russia and elsewhere. She lives in Sydney Australia and works Monday – Wednesdays inclusive.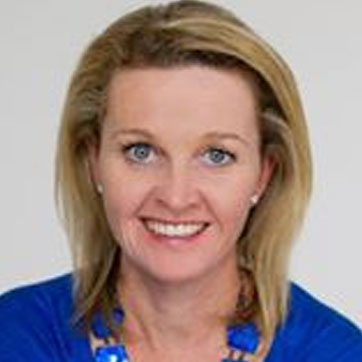 Heather has an extensive background in customer service with a passion for developing partnerships and solutions. Working with Australian parents initial enquiries, with venues, suppliers, our IT partners and Mailchimp maintenance are some of Heather's areas of expertise.  She also brings a wealth of knowledge in direct marketing and end-to-end campaign management. She works part-time but is available most days.
REGISTER TO GAIN COMPLIMENTARY FULL SITE ACCESS