Surrogacy & Egg Donor
Event, MELBOURNE
Date: 5 November 2023

You will receive reliable advice, support and guidance from Australian and world-leading experts to grow your family – all under one roof.
Sunday 5 November
10.30am to 4.30pm
Amora Hotel Riverwalk Richmond, Melbourne
Do you want to start or expand your family?
Covers topics such as:
Artificial insemination, surrogacy, egg donation, pregnancy for women after 40, pregnancy after medical conditions, surrogacy in Australia, international surrogacy, international egg donors, options for the LGBTQ+ community and much more!
Talk with Experts Face-to-Face about Your Unique Situation!
We invite you to join us for informative seminars by Australian and international experts.
Interactive 'Ask Me Anything' panels, that includes recent parents who have been on their alternate family building journey.
There will be networking opportunities and plenty of time to talk one on one with experts at their information stands to find out the different ways to fulfill your family building dream!
Sunday 5 November 2023
10.30- 4.30pm
Amora Riverwalk Hotel Richmond, Melbourne
Our interactive format provides advice, introductions and answers to questions, no matter where you are in your journey. We cover steps on how to first engagement with professional service providers to taking your baby home.
Ticket Includes:
Fully catered: lunch and afternoon tea. Along with a networking drinks & nibbles function Saturday evening.
One-on-One consultations with as many experts as you like. View the profiles of each speaker and we can arrange your consultation meetings.
10.30am
Avoiding Heartbreak & Stress – Considerations in Selecting a Country
Where can I engage? What are the pros and cons of each destination? What due diligence is required? What is the situation in Australia, Georgia, Colombia, Argentina, US, Greece & Canada? What legal protections are offered? How do costs compare? How do hybrid programs work?
Sam Everingham, Growing Families
11.00am
Embryo Creation Options in Australia
Will discuss the regulated process in Australia on how to make embryos; your donor options, donor availability, suitability, screening and the process that follows which will include counselling as well as semen analysis and how to interpret embryo grading.
Dr Shadi Kashaba, IVF Australia
11.20pm
Latest Trends In US Surrogacy
Which kind of IPs are best suited to programs in the US? What is the variability in program costs? Will surrogates agree to carry twins? What issues affect surrogate match times? How and when are surrogates screened?
Kirsten Hanson, Simple Surrogacy
11.40pm
Donor & Surrogacy Options in Argentina & Colombia
How stable are these programs? How long have they operated? What are the realities around birth certificates, match times? How is surrogate screening and care managed? Can sperm or embryos be shipped?
Tamari Kachlishvili (Argentina) Steven Swanepoel (Colombia)
12.10pm
Maximising Success/Minimising Risk in overseas arrangements
What is PGT-A testing? Why do US clinics so highly recommend it in surrogacy arrangements? What role does genetic carrier screening play? Can these processes be done in Australia? Why are Canadian clinics more likely to accept surrogates? What guarantees are available from IVF programs in Canada and the US?
Dr Sandy Chuan, SDFC, Calif; Dr Clifford Librach, Create IVF, Canada
12.40pm
LUNCH & NETWORKING
1.20pm
The Future of Surrogacy in Europe
With the Ukraine war ongoing, Georgia so overwhelmed with demand that the government wants to close it, and Greece's largest surrogacy program now closed, will surrogacy in Europe ever recover? What are the problems with options being offered in Kazakhstan and Armenia?
Panelists: Dr Uliana Dorofeyeva, Tamari Kashlishvili
1.40pm
A human rights perspective on the regulation of surrogacy
Surrogacy involves multiple parties who all have rights that need to be respected; the surrogate, intended parents and the child. How can Australia regulate surrogacy to ensure the rights of all parties are protected?
Professor Paula Gerber, Monash University, Victoria
1.55pm
International Donor Options
What are the options for donor eggs to come to Australia? Are there benefits of making the embryos offshore? What ethnicities are available? What clinics offer such programs? What are the costs?
Dr Uliana Dorofeyeva, Ovogene
2.15pm
Ethical Guidelines in International Surrogacy
Given the essentially unregulated nature of cross-border family building, Growing Families International Advisory Board has spent the last 5 months finessing guidelines that intended parents can use to assess programs before engaging. Includes audience Q&A.
Cindy Wasser, Hope Springs Fertility Law, Canada
2.30-3.00pm
Donor & Surrogate Perspectives
Hear from surrogates and donors about why they help, what they look for in IPs and managing expectations
3.00-3.30pm
AFTERNOON TEA & NETWORKING
3.30pm – 4.30pm
The Reality 'Ask Me Anything' Parent Panel
Recent parents who engaged in Australia, Argentina, US, Canada or Greece for family building discuss their journeys, the ups and downs, stressors, decision making and what they'd do differently if there was a next time
Andy Leonard (Argentina Paul Morley  (Colombia) tbc (Canada) Jay Bowen(Australia) Lukas (dad via Greece) Angela Prasad (mum via USA)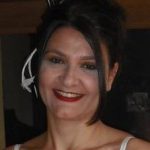 Rita Alesi Infertility Counsellor & Psychologist
View Profile

Sam Everingham Global Expert & Growing Families Director
View Profile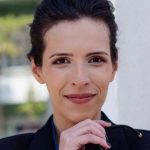 Tamari Kachlishvili Global Surrogacy Consulting, Argentina
View Profile
Family Members Sharing Their Stories