IRELAND CONFERENCE
Date: 16 September 2023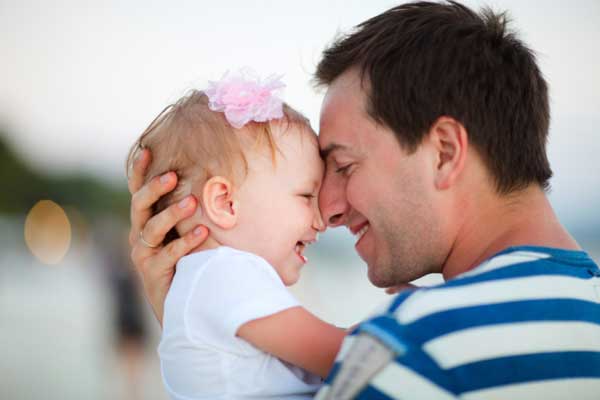 Fulfilling Your Family Building Dream!
Introduces you to Irish and International Fertility Experts, to answer questions on egg donation and surrogacy. The event provides you with the latest information, guidance and a path to support your family building journey.
Interactive 'Ask Me Anything' panels, which include recent parents. Networking opportunities and plenty of time to talk with experts to understand the specifics of family building in different countries
Talk with Experts Face-to-Face about Your Unique Situation!
With over 10 years education experience, this event will guide you on:
Surrogacy & Donor Options by Country
Medical & Donor Considerations
Legal Issues
Parents recent experiences
How altruistic surrogacy works
The impact of Ireland's new laws
One-on-One Consultations:
Meet with experts from 7 different countries. Talk to lawyers, counsellors, doctors and agencies Read the profiles on each of our speakers and email us to arrange your consultations.
Saturday 16 September 2023
10.45am to 5.30pm
Clayton Hotel, Cardiff Lane, Dublin
€30.00 per person
Agenda – September 2023
10.45am – 11.10am
Avoiding Heartbreak & Stress – Considerations in Selecting a Country
Where can I engage? What are the pros and cons of each destination? What is the situation in Argentina, Georgia, Nth Cyprus, Argentina, US, Greece & Canada? How do surrogate match times differ? What legal protections are offered? How do costs compare? What Ethical standards should agencies & clinics follow?
Sam Everingham, Growing Families.
11.10 – 11.35am
European Egg Bank Programs & How They Can Help
How are donors recruited and screened, what motivates them, what codes need to be complied with; how is egg quality evaluated; what factors impact success; what is NCS screening?
.Dr Uliana Dorofeyeva, Ovogene
11.35 – 12.05pm
Surrogacy in Mexico
What is the history of surrogacy in Mexico? What did Mexico's Supreme Court rule in 2021 that has led to increased demand? How are surrogates recruited, screened and compensated? Who is named on birth certificates? What should you be looking for in an agency? Can surrogacy occur in all Mexican states? How safe is the country?
Brian Yaden, Dr Flor Kenigsberg, Carlos Ruiz, Miracle Surrogacy, Mexico
12.05- 12.20pm
Latest trends in US Surrogacy
Why do so many go the US for surrogacy? Have costs and match times changed in the post-Covid environment? What is the variability in costs? What issues affect match times? How much of a problem are US abortion laws? What should IPs expect of the US process?
Kathryn Kaycoff, The Fertility Agency, USA
12.20- 12.35pm
Risks associated with International surrogacy
What are the risks of unexpected events? How has the Ukraine war, the warning to Irish citizens from the Irish Governments not to engage in surrogacy in Ukraine due to the ongoing war and covid affected surrogacy programs? How will changes in Georgia law and the Greek scandal affect surrogacy in Europe?
Anastasia Polonska, Silk Medical Georgia, in conversation with Sam Everingham, Growing Families
12.35- 12.55pm
Surrogacy in Argentina
What case law allows foreigners to engage in this country? In what cities? How much are surrogates paid? How long has Argentina been offering surrogacy? Who appears on the birth certificate? What should you be looking for in a provider? What are the wait times? What support do surrogates receive? What motivates Argentina surrogates? How many births to foreigners have occurred
Louise Riding, SudAmerica Surrogacy
12.55 – 1.35pm
Lunch
Lunch will be provided in the Meeting Lobby. This is a chance to mingle and network with parents and experts.
1.35 – 1.40pm
Ireland's Upcoming Surrogacy Bill
Internationally-recognised surrogacy lawyer Fiona Duffy provides a brief update on the likely timing of Ireland's surrogacy Bill and what it will mean for domestic and international arrangements, What is Ireland's new AHR Act likely to mandate?
Fiona Duffy, Patrick F O'Reilly & Co, Ireland
1.40-2.00pm
Legal Issues for Irish Nationals
What are the current legal issues associated with surrogacy & egg donation for Irish nationals -legal parentage; when & how can parental transfer occur? What timelines are involved? What countries present a challenge; what issues do intended parents need to be aware of? How will altruistic surrogacy in Ireland work?
Tracy Horan, Tracy Horan Solicitors, Ireland
2.00 – 2.15pm
Medical Considerations in Donor IVF & Surrogacy
What are the key issues to get right to ensure success? How important is having a clinical link in Ireland familiar with the systems in overseas destinations? The importance of good governance in clinics providing Donor IVF and surrogacy countries
Dr Mary McCaffery, Scotia Clinic, Ireland
2.15 -2.40pm
Surrogacy in Canada
Why does Canada remain so popular? Who is eligible? Why is independent matching growing in popularity? What determines surrogate match times? How stable are their surrogacy laws? What are the typical success rates per transfer? If I create embryos and don't find a surrogate, can I take them elsewhere?
Dr Clifford Librach, Create IVF and Cindy Wassser Hope Springs Fertility Law, Canada
2.40 – 3.00pm
IVF Experts – Ask me Anything Panel
What can IVF specialists do to assess sperm & egg quality prior to IVF? What impact does age have? What can I do to improve quality? Carrier screening, embryo development, blastocysts, grading, Pre-Genetic-Aneuploidy Testing and how embryos are selected for transfer
Moderator: Dr Mary McCaffery, Panelists: Dr Uliana Dorofeyeva, (Slovakia), Dr Clifford Librach, Create, Canada
3.00 – 3.30pm
Afternoon Tea
Meet with surrogates, parents and providers
3.30 – 4.00pm
Parent Journeys
Recent parents who engaged abroad discuss decision-making, surrogate relationships, disclosure to family, Differences in medication regimes cultural barriers; hurdles along the way, legal parentage, costs and a myriad of audience questions
Moderator: Fiona Duffy Panelists: Mark Davidson, Liz Townsend
4.00 – 4.25pm
Altruistic Surrogacy In Ireland – The Lived Experience
As Ireland prepares to introduce laws allowing domestic surrogacy, this session shares the lived experience of local altruistic surrogates who discuss how they found their recipients; the important conversations to have, how they reached agreement, expectations; reimbursing expenses; navigating difficulties and setting boundaries
Moderator: Roisin Venables, Specialist Fertility Counsellor
Panelists: Nicole Memery, Becky Dore (Ireland)
4.25 – 4.50pm
Perspectives of Surrogates from other Countries
Given the morning sickness, weight gain, fatigue & unending medical appointments, what motivates them to keep going? Surrogates from the US, Mexico & Canada discuss their motivations, decision-making, what they look for in recipients, relationships and hurdles.
Moderator: Sam Everingham: Panelists: Nicole Hargens (US) Meghan Kolodka (Canada), Ruth Lopez (Mexico)
4.50 – 5.00pm
Supporting Your Journey
In an increasingly unstable landscape, Growing Families & our partners now offer concierge support services to assist with paperwork, agency liaison, shipping, currency transfer, and exit support to remove stress from the process. This session describes the services
Heather Anderson, Growing Families
5.00 – 5.30pm
Networking Drinks
Chat with parents, experts and others on the journey to creating family.

Sam Everingham Global Expert & Growing Families Director
View Profile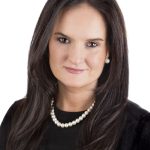 Tracy Horan Tracy Horan & Co Solicitors
View Profile
Family Members Sharing Their Stories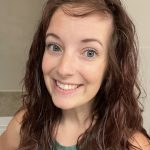 Nicole Hargens US surrogate
View Profile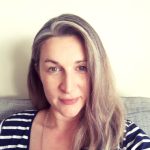 Nicole Memery Irish surrogate
View Profile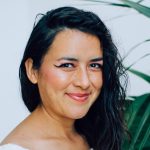 Ruth Carrera Lopez Mexican surrogate
View Profile